Aegis Industries is a powerful worldwide corporation bringing security to any who can afford it. From weapons and performance-boosting drugs to surveillance and other electronic devices Aegis Industries are world-renowned masters of security.
Products
Aegis produce a wide diverse range of products and services, the following is just a small sample of a diverse range of the creations of Aegis.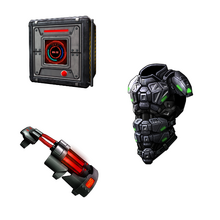 Community content is available under
CC-BY-SA
unless otherwise noted.